Rolf Flaig: Love of Learning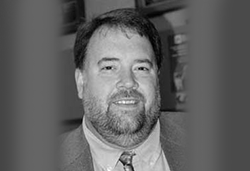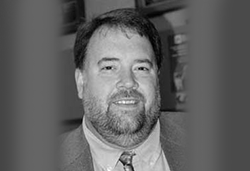 "Being fortunate," my Dad used to say, "is a result of making good choices." The older I get, the more I realize he was right. These days I can still hear Dad's message when I'm working with my own children, trying to help them learn to make their own "good choices."
As I reflect back, one of the best choices I ever made was to attend The College of St. Scholastica. What I learned about myself and about life while at the College has provided the foundation for who I am today. The Benedictine values and the respect for the individual that I experienced there continue to guide my life. For that I am thankful; for that I am "fortunate!"
Choosing to include St. Scholastica in my estate plan was easy. It is important to me to help ensure that others will be able to have the same opportunities I had. It is a choice that will give others the opportunity to be as "fortunate" as I have been and to experience the true value of a Benedictine-based St. Scholastica education!
Including the College in your financial plans is not difficult. Maybe, like me, you want to do more than just increase your annual giving to the All Saints Annual Fund (formerly the "Tower Fund"). For me, it was as simple as including St. Scholastica as a beneficiary on one of my life insurance policies. Maybe you have a small life policy that your parents bought for you as a child, and the policy has enough equity to be paying for itself. It wouldn't cost anything to make the College the beneficiary, and there may even be some tax advantages in it for you! Maybe, like a lot of people, your life insurance needs are badly in need of review. You can talk to your life insurance professional, update your plan and ask about designating the College as a beneficiary. Or call St. Scholastica – someone will be glad to meet with you and/or your financial advisor to answer any questions and discuss your options.
We alumni are indeed fortunate that we were able to gain the benefits of a St. Scholastica experience. It's a great opportunity for all of us who love the College to help future generations have the same life-shaping experience.
I am proud to help others be able to make the same "good choice" I did.
– Rolf Flaig, Class of '85