Mary Quinlivan: Stewardship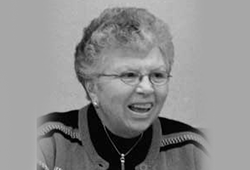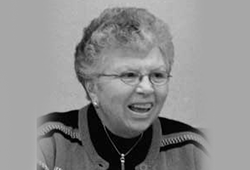 Editor's Note:
This story was written several years before Mary Quinlivan passed away. The College of St. Scholastica community dearly misses Mary and appreciates her generosity and support.
Things have changed in many ways at The College of St. Scholastica since I was a student there more than a half-century ago.
In those "olden days," we resident students all lived in Tower Hall. There were no male students. We were all undergraduates; there were no graduate programs. The Library was below – rather than above – the Chapel. And among the myriad other differences – and most important to my purpose in writing this statement – the only endowment the College seemed to need was the contributed services of the Sisters of St. Benedict. Thus, when we were students, there was no particular emphasis on a culture of financially supporting the College upon graduation.
In recent years, however, I have become increasingly aware of the need for such support. I have done what I can to contribute to the College's annual fund and the Imagine Tomorrow comprehensive campaign.
One of the best ways I'm supporting the campaign is by including the College in my estate plan. Most of my financial assets are in my tax-sheltered retirement savings. I have designated a percentage of those funds to be given to St. Scholastica upon my death. Unlike my other heirs, the College will get the full benefit of its portion of those funds since, as a qualified charitable organization, it will not have to pay any taxes on that gift.
Although many things have changed at St. Scholastica, the most important thing hasn't – the College is still a powerful force for good in the lives of its students. Whether you are an alumna/alumnus or a friend, I hope you'll consider ways you can support The College of St. Scholastica.
– Mary Quinlivan, Class of 1954